Dr. Martin Schotten
Dr. Martin Schotten is an expert in the performance-based restructuring and crisis management of medium-sized companies in process and series production. His particular focus is on reviewing corporate strategy and its implementation in the areas of market and product portfolio, innovation management, site and plant structure and organisation.
A special focus of Martin Schotten is increasing organisational efficiency. In crisis situations, he has implemented organisational restructuring programmes with fixed cost savings of up to triple-digit millions and he successfully supports companies in structuring and digitalising their business processes.
Martin Schotten is also an expert in the implementation, optimisation and digitalisation of supply chain processes. He has managed more than 20 projects for the optimisation of order processing as well as the selection and introduction of ERP systems.
Martin Schotten worked as a consultant in the field of production management for six years. He has over 20 years of experience in a leading global forest industry group as a functional manager at group/division level as well as managing director, division manager and CEO in medium-sized structures with a partly family environment. He has worked in Europe, Asia and North America.
Martin Schotten studied mechanical engineering at RWTH Aachen University and earned his doctorate in production management.
Martin Schotten has been an Associate Partner of F&P Executive Solutions AG since December 2020.
Expertise:
Consulting and project management:
Strategy
M&A/PMI
Restructuring concepts
Organisational efficiency programmes (restructuring, business process management and digitalisation)
Introduction, optimisation and digitalisation of supply chain processes
Interim Management:
CEO/CRO: Holistic restructuring and turnaround.
Factory restructuring
Organisational restructuring/organisational efficiency/fixed cost reduction
Introduction of end-to-end supply chain processes
Industry expertise:
General manufacturing industry
Process and series manufacturers B2B
Dr. Martin Schotten
040-340770-0
schotten@fup-ag.com

Your F&P expert for manufacturing/production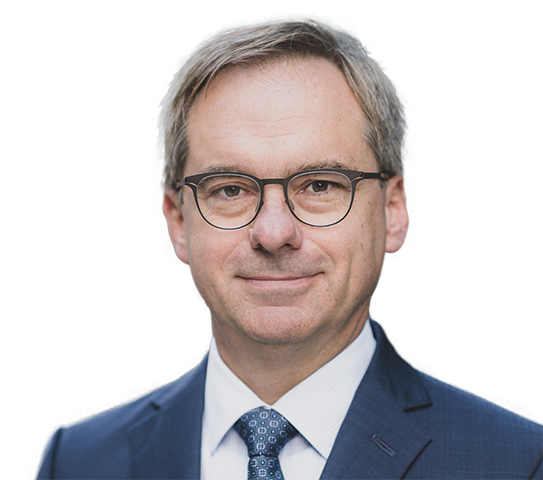 Your F&P expert for manufacturing/production