Internationalisation / entry into the international market
Branded goods know no borders: Europe's borders have become continuous. Today's target groups are mobile and demand global sales and marketing strategies across national borders. Medium-sized companies in particular have a great interest and need for know-how in internationalisation and growth strategies, business and corporate development. Internationalisation of companies therefore means that entrepreneurial activities are extended beyond national borders.
We show you the growth potentials in the international target markets and work out the market entry strategy. We are happy to develop the turnover and sales potentials with the support of our network and cooperation partners. This is done in close coordination with your current market view and assessment as well as possible resources that you can provide.
We are members of these associations: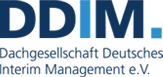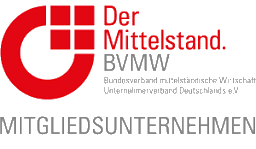 Advantages of internationalisation
There are different reasons for companies to go international. Maybe there is a cost advantage or the demand in the target country is higher. If a company has decided to go international, they have several options to do so. Examples are export and import, licence agreements, franchising, cooperations (e.g. joint venture) or branches or subsidiaries. In addition to the different ways, there are of course also some advantages that speak in favour of internationalisation:
Increasing competitiveness
Acquisition of new customers
Better financing conditions
Increased know-how
Internationalisation of companies with experts from F&P
Our experts have many years of operational experience and can therefore support you in various functions and projects. F&P AG has a unique selling point and can not only provide you with individual consultants or interim managers for your internationalisation, but also with teams of experts to help you implement the concepts.
As a TOP consulting firm, our partners have already implemented numerous successful projects. Would you like to learn more? Just take a look at our case studies.
Typical examples of our range of services are:
Potential analysis
We show you the potentials for your portfolio. We also examine the opportunities for a private label strategy. Thanks to our know-how in your target markets, we have excellent access to the decision-makers in the relevant market environment and distribution channels and support you in opening up new distribution channels. Surely you already have a certain assessment of market opportunities through your own market research and information. We also "match" these with our analyses, experience and network and cooperation partners.
Market entry study "Business Case
In addition to the assessment of market opportunities, we build a "business case" for you, present various forms of market entry as well as necessary investments for your resource planning. In this way, it is possible to show very precisely at what point your foreign investment will yield an ROI and make a positive contribution to the success of your company.
Action plan for tapping the turnover/sales potentials
In the form of a detailed plan of action and measures, we control the measures for market development "precisely" and monitor the implementation. We work with you on a multi-year business plan in the international markets and give you the necessary security before making the necessary investments in international markets.
Setting up a partner or distribution network
If you wish, we can support you in finding and qualifying an importer and local distribution partner. Based on our experience, we also evaluate your current cooperation partner and show you optimisation possibilities. In doing so, we evaluate the market opportunities and compare them with the activities of your distribution partner – we also conduct the unpleasant "motivation talks" and support you in managing your partners.
If you want to set up a local sales organisation and HV network, we will support you in finding suitable employees and cooperation partners with a previously agreed profile. We are happy to accompany the implementation.
"Full-service" offer in building up your sales network – also through our cooperation partners
With our cooperation partner and network, we support you in the establishment of a foreign permanent establishment and take over the handling of all foundation formalities if you wish to establish a branch or subsidiary abroad or further branches.
If you wish, we and our partners can take over operational units for you that are connected with the operation of a foreign branch, subsidiary, branch office or holding company, e.g. accounting, controlling and human resources. This begins with the establishment and domiciliation of a foreign branch and extends to the fiduciary management of accounting, tax and legal advice, as well as payroll accounting, controlling and reporting.
Contact
We support you with our extensive expertise and industry knowledge both in the creation of a concept and in the internationalisation of your company. Contact us for more information or to arrange a consultation with our industry experts.
Your contacts for Internationalisation