Modern purchasing – value-added manager instead of penny-pincher
The times when a purchasing department merelynegotiated supplier contracts withprices and carried out operational order processing areover. IT systems have long since taken over the handling of demand ordering, compliance with minimum order quantities and price management . There isno longer any room for reservations that development can again only bring productstomaturity whose parts canbeprocured cheaply by purchasing .
Even if purchasingwas integrated late in the development of modern value-added management, today itisa partner of product development and supply chain management at eye level. Common goals of value creation, responsiveness to procurement markets, total cost efficiency and liquidity increase the demands on strategic orientation and the methods and tools used in purchasing.
Basics: Target system, interfaces & self-image
Companies are more successful than average when functional areaswork together to create value. The challenge is to optimise things from start to finish – from purchasing to delivery – in an interlocking way. Optimising the supply business model consisting of purchasing, production and the basic supply chain functions is an essential step towards excellence. Common quantitative and qualitative goals, coordinated performance measurement and networked data management are then essential packages of measures for collaboration at eye level.
Development focus on strategy and digitalisation of market knowledge
Very many companies, even smaller ones, have now professionalised their procurement through orderly purchasing processes.
But what comes after that?

Is there a coordinated purchasing management strategy?

Are

in d

is this strategic orientation

all essential aspects of purchasing and

of

H

challenges of an

integrated supply chain management

included?

Has consideration been given to the

opportunities

Opportunities

of the d

digital market observation and

Market development

and use them systematically?
What matters when it comes to strengthening purchasing
Determine objectively

,

where your purchasing organisation stands.

Are your operational-tactical working methods and tools up to date?

Where do you stand in comparison to the rest of the sector?

Do you have a reliable performance review that is aligned with the overall objectives? I

st

I

s your purchasing strategy already comprehensive

?

Have you identified the

suitable

IT

-Systems

in purchasing

and are you using them optimally?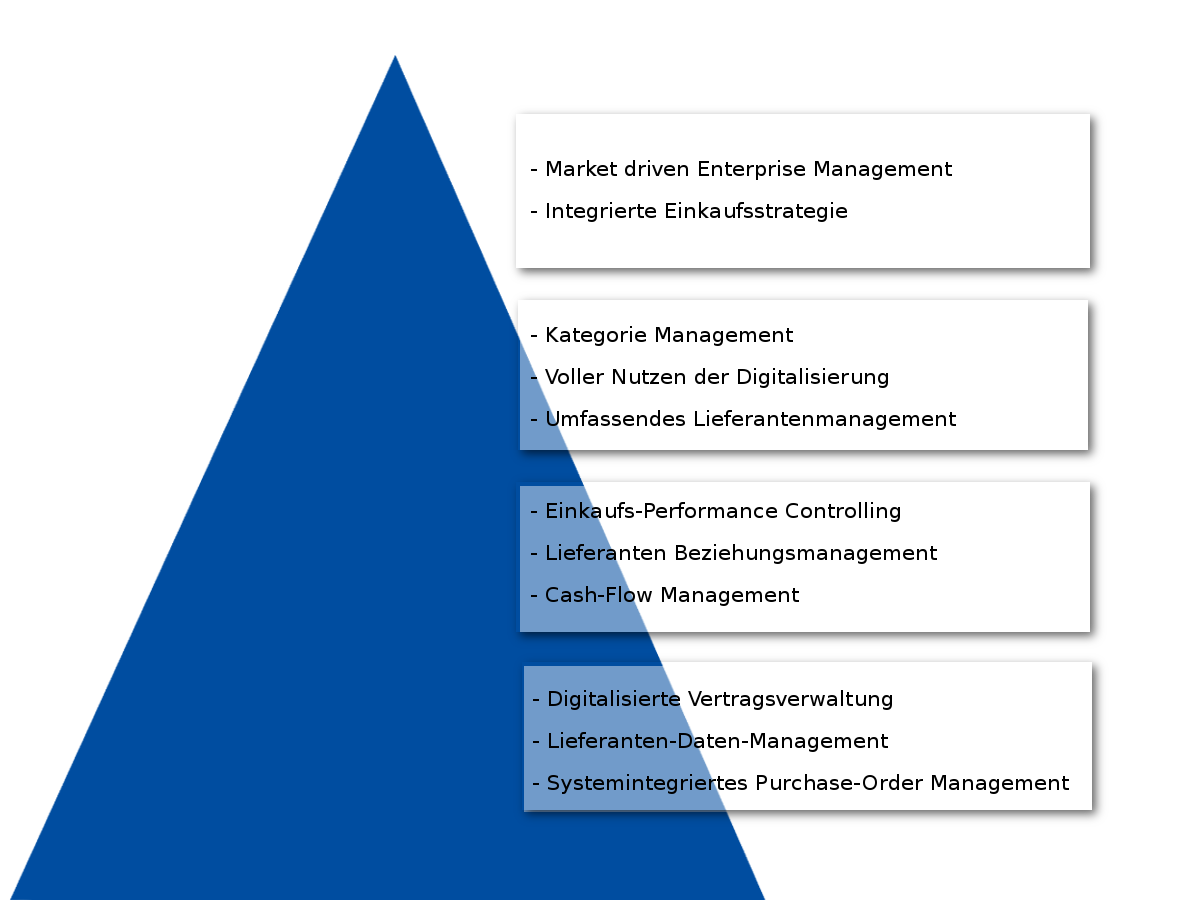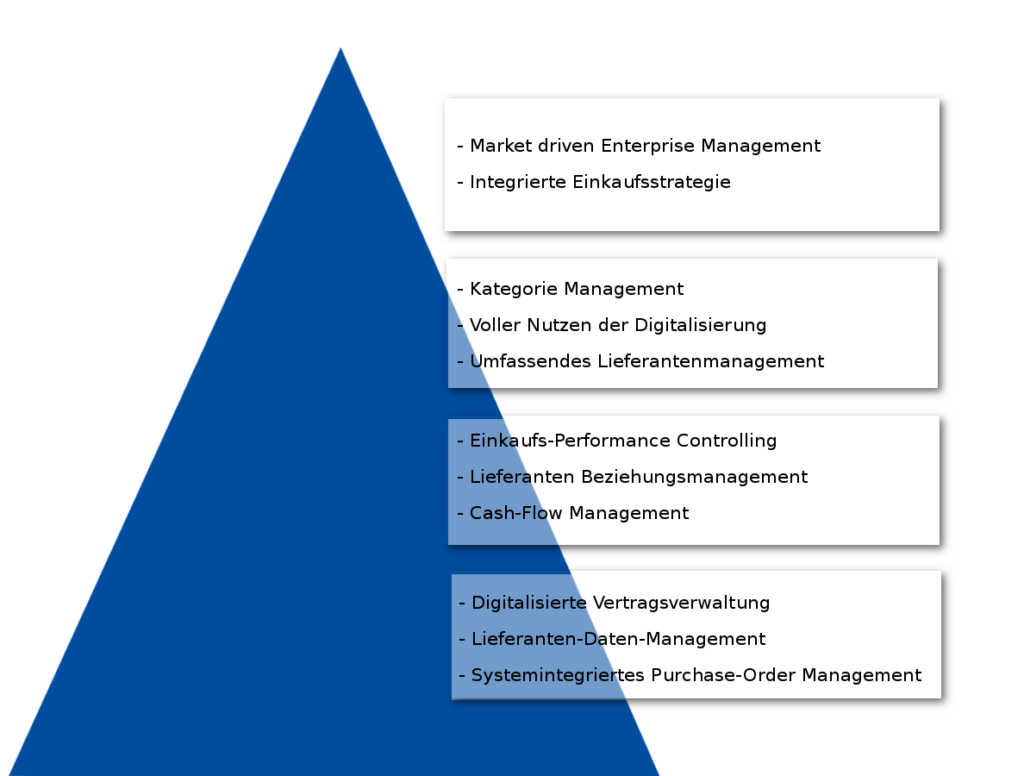 F&P – Excellence along the Value Chain
Asproven experts inMarket Driven Enterprise Management, we partners at F&P Executive Solutionsknow procurement and the challenges itfacestogether with production and supply chain management .Together with our clients ,we determine the current level of excellence of your purchasing processesand review your purchasing strategy with you. Request the Quick Scan Purchasing As management consultants with implementation expertise ,we put together a customised optimisation programme for your business model. Through consulting and support in theimplementation in theorganisation,we create the greatest possible benefitforour clients by activating the right result levers.
Integrated purchasing strategy

Category Management

Supplier Management
Change Management

Organisational structure

Employee qualification
Integration with the Supply Chain

Source

to Contract

Purchase to Pay
Integrated Performance Measurement

Purchasing Performance Management
Would you like to sustainably strengthen purchasing inyour company and better integrate it into the overall supply chain management? We partners at F&P Executive Solutions are happy to support you with competent, tried and tested advice andmanagement resources .
Call us or send a short message to kontakt@fup-ag.com. We will be happy to get back to you promptly, e.g.with an offer for an initial meeting to discuss your requirements and potential approaches.
Your contacts for Purchasing