By Dipl.-Kfm. Sebastian Groesslhuber / Associate Partner

The call for culture change is simple to formulate, but all the more difficult to implement
The need for transformation in companies is usually read out of the key figures. But if one digs one level deeper, there is often a direct causality between the business situation and the corporate culture. A struggling company (which therefore has a need for transformation) is often plagued by a cultural problem. This makes the company less resilient and, as a result of such a weakened immune system, susceptible to external influences of illness and crises.
There is a lot of talk and writing about culture in companies and their need for change. The call for cultural change is easy to formulate, but all the more difficult to implement. Jens Vogt, partner at Heidrick Consulting, recently put it aptly: "Corporate culture emerges anyway – but you can actively shape it or accept that it shapes people, even negatively. Anyone who sees culture only as a project in the HR department has almost failed."
Culture makes resilient – or not

Transformation therefore also means actively shaping change in an inadequate corporate culture. On the one hand, to strengthen the resilience of the organism "company", on the other hand, to anchor and internalise new ways of thinking and visions, which should prove to be as conducive to success as possible. This connection does not arise automatically.
Resilience does not come automatically either. Change is a permanent topic nowadays and puts an enormous strain on a company's immune system. It is therefore important to implement constant change as part of the new work and corporate culture in such a way that employees not only accept it as a matter of course, but also perceive it as desirable and transform it into positive energy.
Living culture as the basis for transformation
The jointly lived culture forms a bracket between the company, managers and employees on which all further evolutionary steps of the transformation are built: The help for self-responsibility and self-confidence, the further promotion of organisational and individual resilience, a balanced consideration of the different needs and requirements of the employees, talent empowerment, the development of an agile organisation based on this, which (if necessary within the framework of a new work place concept) does not deal with itself but with the market and customer requirements and which can act sustainably in a VUCA world despite everything.
That's a lot to shoulder for what at first appears to be a very abstract entity like corporate culture.
Managing culture change successfully
In principle, cultural change works no differently than other change processes. But it cannot be implemented by order; it must be managed and accompanied. And it must be done seriously and without compromise. In cultural change, the personal mindset of the manager is under close scrutiny. For he himself is the most important reference for managers and employees when it comes to the consistent implementation of the previously defined cultural values of a company. This set of values is made up of many parameters that must harmonise with each other and be lived accordingly: for example, the type of internal communication, the cooperation of the teams, a real existing customer-centricity, the adherence to performance and quality promises internally and externally.
If the meaning, benefits and perspective of a changing culture are communicated transparently, credibility and a permanent stimulation of the change dynamic through consistent exemplification are the hallmarks of a successful manager of cultural change. And fundamentally, an eye for the necessary cultural changes, which can rarely be perceived from within everyday business.
Temporary management for sustainable change
It may seem paradoxical, but under these circumstances external consultants or interim managers are particularly well suited to initiate sustainable cultural change in companies. After all, this is what it is all about in the first place: providing the impetus for a necessary process and initiating the culture-defining and – from there – the culture-changing projects from an unbiased perspective, based on the traditional core values and the business model of the company.
An interim manager usually works in a company for six to twelve months. During this time he can also structure and moderate the change process and stimulate its dynamics. Initial successes act as additional stimulants and support the internalisation of the new values and goals throughout the organisation. The organisation can then manage this constant change itself on a permanent basis, independent of long-term consultancy mandates, and may only need an external view of the development to date on a selective basis. This is accompanied by a clearly defined budget for an indispensable change measure.
Our team consists of competent transformation managers who have already proven their experience in many complex projects. With our experts at your side, you can successfully shape the cultural change of your company.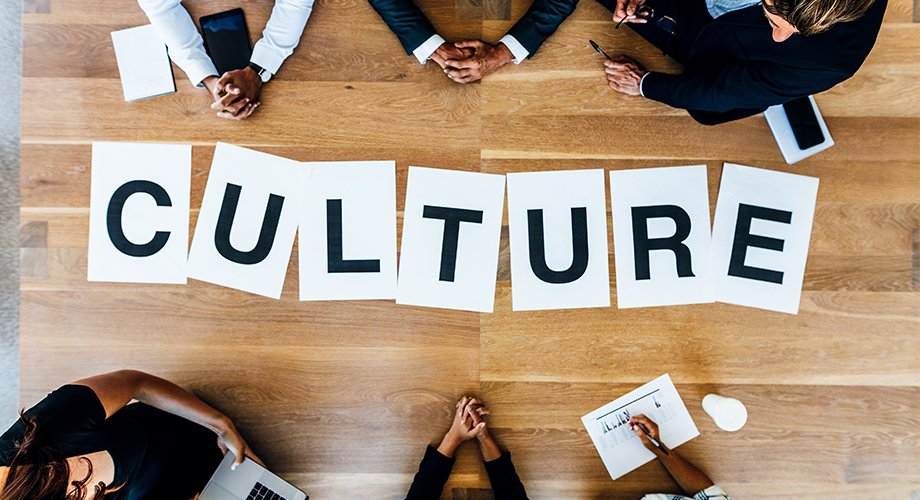 ©Adobe Stock (Photo ID: 154249693)