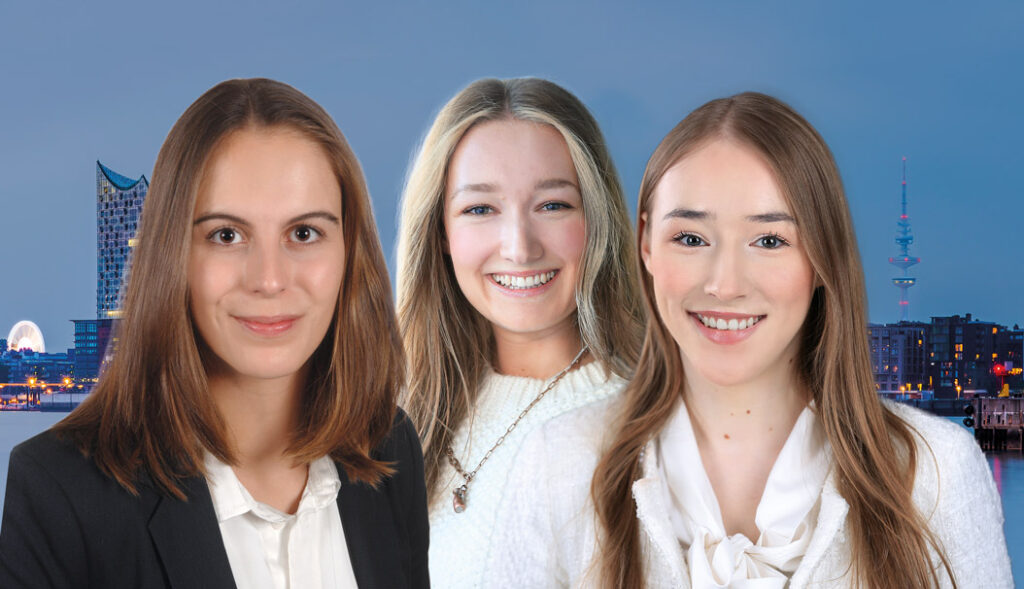 F&P AG stands for innovation and new ideas, which we implement with a mix of digital natives and experienced interim executives in the team. We welcome three new working students to our firm, who will support us in sales and marketing in the future.
International Business student Alina Pförtner joined the Marketing department as a Young Professional in July 2022. As a young entrepreneur of an event company, she brings creativity and passion for social media. She supports F&P AG with her communication skills and promotes the F&P brand across all F&P social media channels.
From October 2022, two more new students will strengthen the F&P marketing team: Franziska Gehrer and Nina Pietrzak.
Franziska Gehrer supports F&P AG in the area of Recruiting & Sales as a Young Professional. She already brings a lot of experience from founding a start-up, internships in influencer marketing and taking over the management of a family business. Nina Pietrzak is writing her bachelor thesis in cooperation with F&P AG on the topic of ESG.
In her role as Junior Consultant, she will support F&P in the area of marketing and, above all, promote the topic of ESG internationally via all F&P social media channels.
Exciting challenges are now waiting for the three young professionals, combined with the chance to work independently at F&P and to supervise exciting projects with experts.
Does responsibility on the job and opportunities for further training sound good to you, too? Then find out more about starting your career as a Young Professional at F&P.