F&P founds the F&P Executive Solutions AG in 04/2020!
F&P Executive Solutions
Consulting & Interim Management Solutions since 2009
Since 2009, freelance consultants, project and interim managers with many years of operational professional and leadership expertise at C-level have joined forces under the F&P brand. All partners of the firm have many years of experience in industry from operational management positions. F&P's core competence is operational excellence along the entire value chain. The focus in the operational functional areas ranges from marketing/sales, product & innovation and customer service to purchasing, procurement, supply chain management/logistics and production. In the supporting business processes, the focus is on the areas of information technology/SAP project management and in the human resources development of companies. As a partner of medium-sized businesses, the F&P interim managers have many years of experience in crisis management as well as in the implementation and change management of sustainable restructuring and turnaround concepts.Executive Solutions was founded in Hamburg in mid-2009 in the legal form of a partnership. In addition, the partners of the firm bridge vacant line functions with operational responsibility on the 1st and 2nd management level as CRO, CEO, CSO, CFO, COO, CTO and head of positions on a project-related basis. Our firm is supported by freelance partners who each have at least 10 years of operational project and management experience. Our partners are all operationally active. We come from international companies and speak the language of business decision-makers. Together with our scientific experts, we always pursue the goal of combining operational management experience and scientific know-how in numerous sectors and functions. By transferring the latest know-how from numerous mandates to companies in a variety of ways as consultants, interim managers or project managers, we make a sustainable contribution to our clients' corporate value creation with our Executive Solutions.
F&P Executive Solutions AG
First Partner AG in the Interim Management Market
Since April 2020, F&P Executive Solutions AG has also been operating as an operative sister company of F&P Executive Solutions, a well-known partnership in the interim management market. The F&P brand and the slogan "Closing your business Gaps", which is so well known in the market, will be continued. The two-member executive board as well as the top-class supervisory board have stood for the continuity and professionalism of F&P for a decade. "Our goal with the AG is to become the leading interim law firm in the market", says Dipl.-Kfm. Bernd Fischer, founder of the F&P law firm. Our team of experienced partners and associated partners – all recognised industry and technical experts – has access to these tools, methods and concepts developed by F&P. The use of these tools by us and our contracted partners is a guarantee for successful project management to optimise the value chain in companies, from analysis to design to full implementation of a wide range of concepts in companies. We work together with selected partners on a long-term basis and in a spirit of partnership. As an associated partner of the umbrella organisation Deutsches Interim Management, our partners have a particularly high quality standard. We place particular emphasis on the professional and personal skills of our partners, such as their ability to work in a team. On client projects, all involved partners additionally commit to common performance and quality standards of partnership cooperation as well as to confidentiality and trusting cooperation in the interest of common clients. Our know-how can be applied individually or bundled in a team for the most demanding, cross-divisional mandates.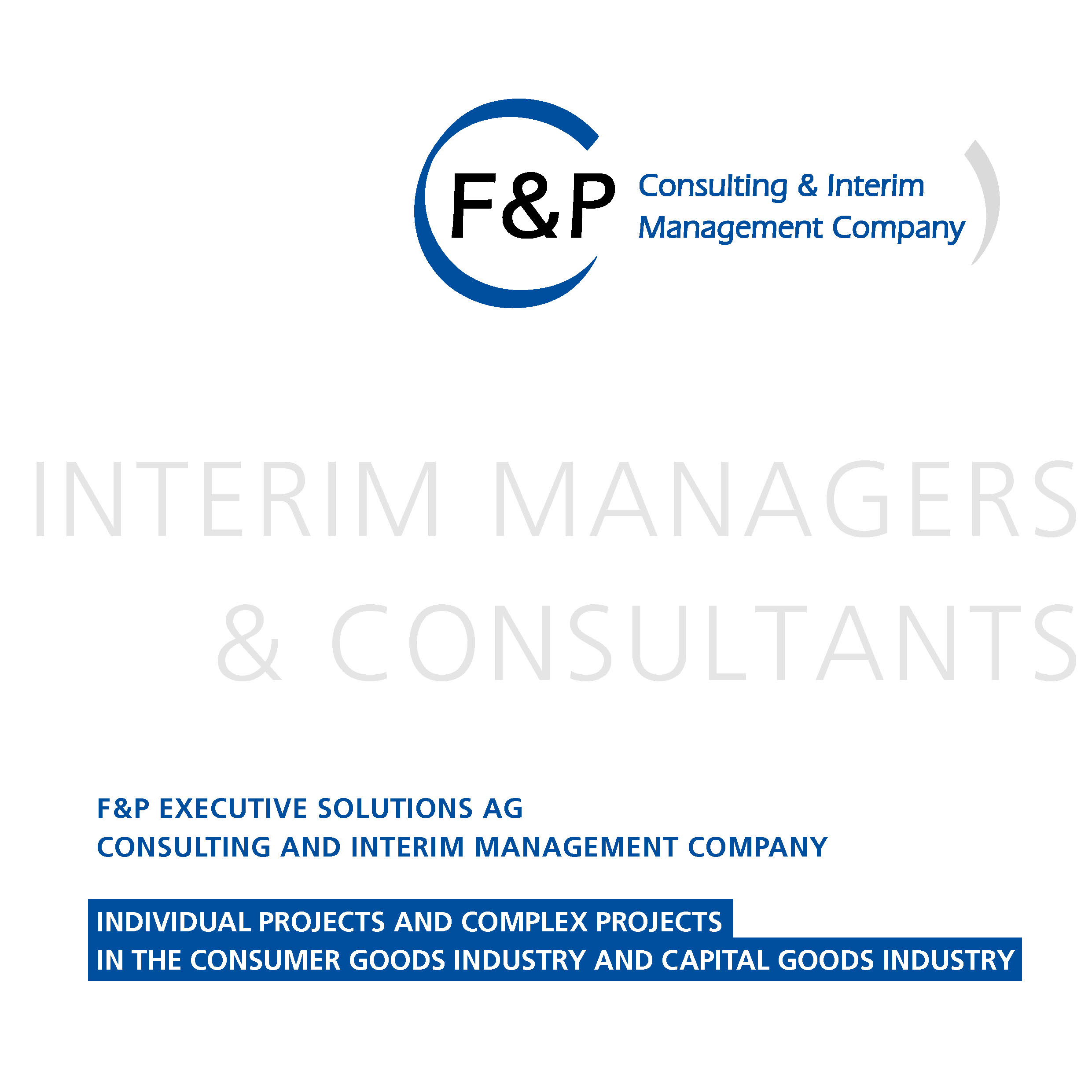 We are members of these associations: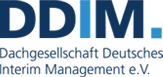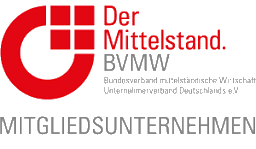 You are looking for an interim manager with high expertise who can quickly lead your challenging project or programme to success?
Sector experts for industry & trade and other key sectors
As partners, our partners contribute to the growth of our clients in the fields of industry & trade, pharmaceuticals, private equity, IT and industrial engineering, as well as to that of our company. Our deliberately chosen legal form guarantees the highest quality standards for decision-makers. F&P's services stand for excellent best practice solutions for the most demanding industrial, commercial and private equity clients. The synergy of commercial, technical-orientated as well as scientific education of the partners are, in addition to the professional and industry-specific experience and specialisation of many years, the basis for jointly developed highly efficient industry solutions with sophisticated methods, tools and implementation concepts.