F&P – the best known real interim management firm. Insider information for applicants and cooperation partners.
F&P is one of the best known interim law firms in the DACH region.
We are an Associated Partner of DDIM (Dachgesellschaft Deutsches Interim Management) and are the main sponsor of the DDIM annual congresses in 2016 – 2022, which has made us an established name in the interim scene. Our shareholders already included the probably best-known "Interim Manager of the Year" in 2012/2013. One of the leading interim management platforms, the company UNITEDINTERIM, counts us among the WHO is WHO in interim management. Our firm can most easily be compared to a law firm of specialised lawyers or a medical practice of specialised doctors, who act uniformly towards clients or patients under the umbrella of a brand and vouch for high quality standards.
You can find out more about F&P Executive Solutions AG here
We are members of these associations:
We live digital working consistently at partner level.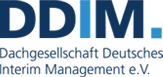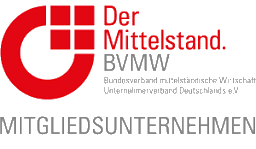 The merger of freelance interim managers into a strong unit is rarely found in this form in the market, as the interim managers want to maintain their independence. The distribution of interim managers is usually handled by specialised providers, with whom we also cooperate closely in many cases. Our USP is outlined here in an article in the DDIM magazine. F&P closes the gap between "lone wolves" and consulting firms. We can do both, advise and implement, and also deploy teams of freelance managers & consultants for complex client projects. Our aim is to make our experts and clients fit for digital leadership.
You are looking for an interim manager with high expertise to lead your challenging project or programme to success?
Client benefits: Interim management firms tick differently……
We are often asked by F&P how a law firm actually works. Partnerships are associations of independent interim managers under one brand umbrella. They offer their partners the best possible utilisation of capacity through joint marketing. In addition, they offer professional support in related areas of competence and further training in their own academies. The benefits can often be easily understood by the client's interlocutors through previous experience with law and tax firms. The partnership at eye level with managers on the client and expert side best characterises the cooperation of the stakeholders.
Law firms bundle professional competences and specialist know-how.
The flexibility of manager capacities is at the top of the list of requirements for clients.
Vacancies due to holidays or illness can be compensated for by the partners.
Firms can put together entire teams and are thus the first choice for complex change projects.
The growing proximity to specialised management consultancies offers opportunities, but defines high demands on the cooperation of freelancers in the firm. The fact that F&P also competes against consulting firms in pitches makes it clear that our range of services can go far beyond classic interim management "fire brigade operations". We are not only called upon for the implementation of concepts and crisis operations, but increasingly also for the analysis and creation of change concepts. We know the strengths of our partners and can suggest the most suitable and available partner for each mandate. Professional contract management, our back office, our network knowledge as well as flexible solutions up to the deployment of well-rehearsed interim teams are further customer benefits.
Cooperation between interim law firms and interim management providers
Interim management providers are not competitors of interim management firms; on the contrary, they are usually close cooperation partners. The reason for this is that it is precisely in law firms that the wheat is separated from the chaff and membership of a law firm is tantamount to a seal of quality. Every provider's intermediary can expect the highest quality and reliability from a renowned law firm. The placement of interim managers is the core business of specialised providers
potential clients of providers define together with providers the terms of reference of the mandate, the duration as well as the personal and professional skills of the interim manager to be deployed
on this basis, the intermediary searches for suitable candidates
from its pool of interim managers, which usually comprises several thousand profiles, and checks their availability. Some providers have switched to requesting interim managers directly from law firms, as quality is guaranteed there and availability is known. On the basis of cooperation agreements, the cooperation runs quickly and smoothly
in most cases, 2-3 selected profiles are made available to the client within 48 hours
the company looking for a manager then receives an offer and selects a manager from it
As a rule, there are two forms of contract between provider and interim manager:
the interim manager concludes his or her contract directly with the client and thus assumes sole responsibility for its execution.
in addition to the placement, the provider also offers project management and support for the interim manager used. In this case, he assumes responsibility for the content of the assignment. The intermediary then concludes a service contract with the appointed interim manager for each individual assignment.
There are two forms of cooperation between providers and law firms:
The provider concludes a contract with the client on the one hand and the law firm on the other. The firm invoices its partners directly. This form is preferable if the client wants entire interim teams and the margin tends to be well above the market average.
The provider then specifically places experts with the firm if the firm is unable to fill the gaps with clients from its own ranks. A fair distribution of margins is a matter of course.
Cooperation of interim law firms with holding companies, tax and accounting firms and selected management consultancies
We are seeing an increasing trend for numerous management consultancies and PE firms to build up their own pools of interim managers. The integration of these "individual managers" can, under certain circumstances, involve risks if these "interim managers" do not succeed in integrating themselves into professional, strictly disciplined structures of a consulting firm. For more than a decade, F&P has had extensive experience in working with the who's who of consulting firms. We have worked with hidden champions as professionally and cooperatively as with third party consultancies that were mandated for the same client as we were. Consequently, the trend in the future will be for interim managers to join forces in law firms in order to act as highly attractive cooperation partners for private equity firms, accounting firms and consulting firms.
Team success instead of lone wolves
The widely known image of interim managers diving into their full-time mandates and only being available again for joint marketing and projects when they find themselves without a mandate is the GAU for everything that makes a firm strong and attractive for clients. Therefore, managers who seek the longest possible mandates in the firm's network in order to bridge vacancies run a high risk of failure. For all those who want to profit from this marketing model, it is important to bear in mind that a law firm works fundamentally differently from a provider. Interim managers who only want to market their profile are better off with providers and on interim management marketplaces. Partners of law firms convince through their personality and competence and not through their advertised "own brand". Due to the strong demand, F&P has therefore also created such an expert marketplace. In the work of a law firm, the focus is on solidarity and working towards joint success. Commitment in a law firm means, in addition to the excellent service of client orders, to see oneself as entrepreneurs in one's own firm. This includes getting each other fit in the tools and methods that the market needs in their own training academy. In concrete terms, this also means that the partners and associated partners act as a joint company in marketing, from acquisition to invoicing. Apart from centralised invoicing via the partnership and a uniform brand identity, working according to uniform principles with learned tools and methods also creates a USP that is otherwise only offered by well-known consulting firms.
A model for project managers
Project orientation is the way of working that is increasingly in demand on the market. In the age of digitalisation, companies are often no longer able to handle project work entirely on their own. On the one hand, because they lack the know-how to do things differently than before. On the other hand, as a medium-sized company, they either have a thin, operationally oriented staffing level, or they lack project management capacities due to efficiency-driven job cuts. Law firms can provide teams that support project management in an advisory or optional leadership capacity. In concrete terms, this means modular work in sub-project teams. This way of working enables interim managers to work on two or more parallel client projects at the same time. The remaining time is invested by the partner as an entrepreneur within the firm so that new projects can be acquired and the partner's own firm can be further developed. In addition to diversity, this allows for "floating", which gives interim managers opportunities to work at full capacity without interruption at the end of a project. Another advantage is that this project-oriented way of working is usually better rewarded by clients and daily rates of € 1,500 tend to be at the lower end of the scale. For the manager, there is also the advantage of being able to do and invoice part of the work from his home base. This way of working is much more attractive for interim managers with families than bridging vacancies and living out of a suitcase in a hotel.
Best practice against bogus self-employment
This way of working has proven in practice to be a professional model that is not subject to the hostility of social security agencies. The simultaneous contracts with different clients are clear indications that there is no bogus self-employment. It is worth comparing this with law firms in other professions, where the issue is not being discussed at the moment. However, working in a law firm requires a conscious long-term decision on the part of the interim manager to want to work continuously on his or her own company as an equity partner according to the principles mentioned. Time and labour are sometimes invested gratuitously in marketing the joint partnership in order to create value. It must also be clear to everyone that partners and associates, who are still free to accept outside assignments, nevertheless bill these through the joint company and share the costs. Other models have proven to be ineffective due to the tendency to circumvent and the illegal deduction of know-how.
Lasting value instead of stopgaps
The advantages of being an associate or partner in a law firm are, in summary, the way of working, which offers more freedom and prevents the suspicion of bogus self-employment from arising in the first place. In monetary terms, higher daily rates and, in comparison to provider placement, usually lower rates of taxation on client invoices are just as interesting as the chance of continuous freelance employment.
Benefits of the partnership – costs for associate partners
As these benefits do not come for free, it requires a reliable commitment to the work of the firm beyond billable services with clients. It means ensuring a level of solidarity financially as well, just as lawyers and tax advisors have been willing to do for decades to finance their business infrastructure. Anyone who is not prepared to pay 2 hourly fees per month as a value contribution is certainly out of place at F&P. Anyone who wants to become a partner in a law firm needs an academic education, must prove to the Chamber of Commerce that they are recognised as a freelance law firm partner and have the necessary investment capital to make a capital contribution to get started.