From Dipl.-Kfm Sebastian Groesslhuber / Associate Partner
Business transformation in companies begins at the latest when the business model starts to limp and a new course has not been set far-sightedly beforehand.
When there is no longer sensible communication and when everyone retreats into their silos of the successful past. When a certain stagnation sets in and the optimisation of long-standing internal processes continues. The figures are mostly still satisfactory at this stage, but things start to crumble and the cost side of P&L comes under increasing scrutiny. These factors put pressure on managers and employees that they often cannot understand, since everything is actually still working reasonably well. If, in addition, there is a lack of a clear and comprehensibly communicated vision on the part of the management as well as real innovations, we can indeed already speak of a crisis, which can very quickly lead to a painful crisis of success via product and sales problems. Then it becomes critical.
More pressure through stricter insolvency law
Often it is external stakeholders who suggest to the owners or the management to get help from outside in order to stop the downward spiral. This is the hour of the consultants who sweep through the company with their analyses and catalogues of measures, "power punching" and "excelling": Reduce costs further, streamline the portfolio, reduce staff, strengthen sales, adjust the price and conditions system, improve procedures and processes, demand better customer orientation … Meanwhile, the sword of Damocles of the stricter insolvency law with its demand for a permanent liquidity forecast for the next two years hangs ominously over those responsible. At this moment, however, a controlled business transformation has long since ceased to take place, but rather the more or less radical change of a system previously assumed to be tried and tested. Trust feels different. Employees react with a mixture of fear and mistrust. There is irrational hope that everything will be all right again or that the chalice of the dismissal talk will at least pass them by. The corporate culture, if there was one worth mentioning, has long since been eaten for breakfast or degenerates into a barely perceived mantra in view of the serious accompanying measures.
Transform and strengthen corporate culture
Certainly, such a restructuring can be successful. However, the question arises as to how a company can be led more proactively and sustainably out of this situation (or, if possible, before it occurs) into a business transformation from which it emerges not only stronger in business terms, but also culturally. A culture in which permanent change is a part of the self-image and is embraced by the employees with trust and curiosity. Because everyone has the feeling that they are participating in something meaningful. This requires an identification figure in the management who is able to live this cultural dynamic credibly and authentically and spread it throughout the company. Who can enable the managers, independent of former sinecures and rope lines, to communicate the values behind the transformation, but also the necessities, in a comprehensible way and to accompany their employees in this transformation process. A person who stands for culture and not just for the purely rational implementation of economic laws and theories. Simply: A person you want to follow.
Build trust and take employees with you
For these reasons, building trust and communicating a sense of purpose are the supreme disciplines in business transformation. Now it is up to the owners or the previous management to find a person who can do this. Interim managers can, on the one hand, create the necessary distance in the encrusted corporate system and, on the other hand, get the cultural dynamics described above rolling and guide the boat as an empathetic pilot into a new sea of possibilities. Convince yourself of the quality of our high-calibre transformation managers. We will accompany you and your company competently and confidently through the business transformation.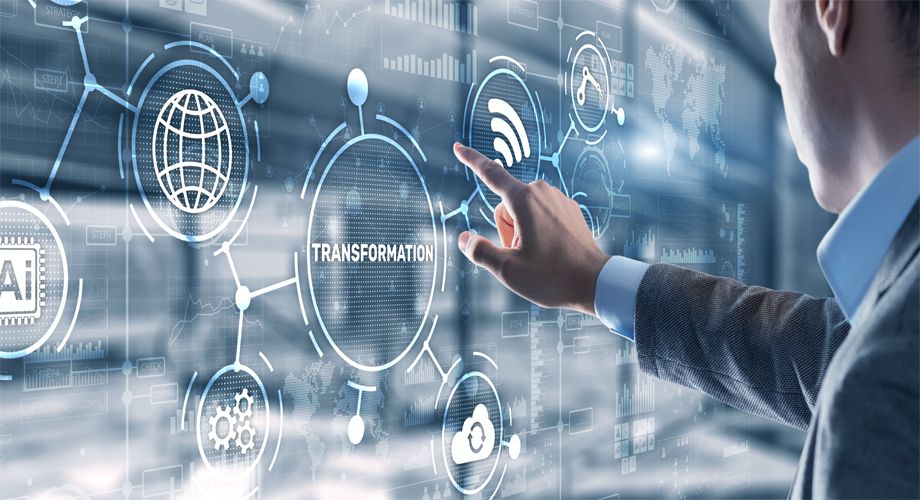 ©Adobe Stock (Photo ID: 429102403)