Product management sets the course for a successful business base Product management is the planning, control and monitoring of a company's products and services. Product management always involves several departments in a company. These include:
IT
Marketing and Sales
Research and innovation
The product manager's job is to coordinate the management process and he is also the interface between the different departments that play a role in the whole process.
We are members of these associations: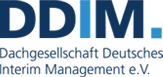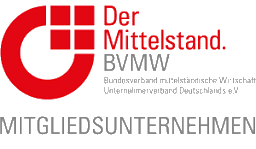 Product Management Process
In industrial companies, the product management process varies greatly. The size of the company, the organisational structure and the type of products play a significant role. For example, this function may not exist at all in certain companies, or it may be very firmly anchored organisationally in other companies, especially in the consumer goods industry. And it can also be significant in influencing the strategic direction of the company.
Identify gaps and fully define corporate strategy Especially in these increasingly dynamic times, companies should carefully examine whether the tasks for product management are sufficiently placed and actually carried out. Gaps can result in painful open flanks in corporate strategies. A functional product management can clearly position itself on the following issues, for example, and stimulate and prepare concepts for changes in the organisation:
Products are not competitive – in terms of price, cost and/or technology.
Which regions are not being adequately served and what specifically needs to be done so that the potential can be exploited profitably?
Product technology allows business expansion into other application areas. However, market knowledge, strategy and customer access are lacking. What can be done?
New technologies threaten competitiveness, positioning and market position, what to do now?
Are there disruptive approaches from other suppliers – how could one act on them successfully?
The product specification or design contains "features" that incur costs, but most customers do not want or pay for them. Is it worth the effort for performance adjustments?
Products are developed past the market – a suitable change in processes should be encouraged. Is a suitable redesign worthwhile?
Further questions must be added after specific examination and then lead to a concrete catalogue of tasks as well as implementation and organisational adjustments.
The tasks of product management
This is an example of product management tasks that every company should carry out:
Best knowledge of market-determining factors for each position in the portfolio.
Reliable assessment of the competitive situation and detailed information on competitors (products, production sites, organisation, strategy, business situation, strengths/weaknesses, personnel, pricing policy, …). Benchmark analysis within the framework of a SWOT analysis.
Compilation of customer requirements for the products for the near future as well as comparison of all comparable products offered on the market.
Creation of product concepts and requirements after summarising requirements from different sales regions and the key accounts.
Determination of price structures
Formulation of USPs with customer added value.
Drawing up specifications for product development.
Design of product differentiations based on basic variants. Realisation of margin increases with variants. Definition of a standardisation basis.
Collaboration on product- and market-related sales concepts.
Preparatory work for product marketing, product training for sales organisations.
Planning of the product life cycle.
Collaboration in the design of corporate strategies.
Collaboration with R&D and product development to determine useful basic and preliminary developments.
It is not simply a compilation of information; subsequent plausibility checks and assessments regarding relevance for strategic use of the information are also crucial. It requires a lot of experience and strong networks, both within the company and externally.
How can F&P help to fill your gaps?
Consultants and interim managers from F&P Executive Solutions AG can use their cross-functional experience and unbiased view to examine and assess how a company is positioned with its product portfolio. They evaluate the quality of the information, can develop the basis for future product management work and set up the function in an organisation in an appropriate way. You lead and coach your employees in new roles. Through effective processes and clear distribution of roles, the tasks can also be organised in such a way that it is securely integrated into an existing organisation.
Feel free to contact our industry experts and learn more about the competences of our firm and successful projects in our case studies. Feel free to contact our industry experts, they will be happy to provide you with a first concept draft and clarify any questions you may have.
Your contacts for Product management