Innovations lead companies into the future. In a company, economically successful new products or new processes (= innovations) are rarely the result of a flash of inspiration. As a rule, it is planned innovation processes that lead to promising innovations. They create a clear framework that structures and systematically implements the development of new products, services or business models.
We are members of these associations: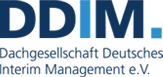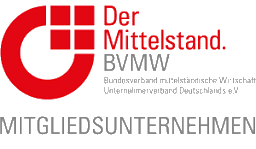 Reasons for research and innovation
Lack of competitive products – performance, customer acceptance, costs, lagging behind the competition
Concern about profitable business in the future
Lack of know-how or structures
No appropriate management of innovation processes
Demanding requirements from customers and markets
The beginning of every innovation
Basic research (R&D) has played a large part in innovation in the past. Today, many new technologies are emerging that have a massive impact on existing businesses. At the beginning of every innovation is the search for possible improvements or alternatives to existing solutions.
Often, there are concrete problems to be solved that have been brought to the attention of customers, business partners or employees, for example. Today, solutions may involve completely different technologies and the expectations of customers may have changed significantly as a result. Here again, it is clear that relationships with customers and the market play a major role. For the development of innovative products, cross-competence and cross-departmental cooperation is therefore absolutely necessary. The knowledge and know-how of many people must be brought together in a project in order to improve the existing or to create something innovative.
Promoting employee motivation A good culture of innovation promotes the creativity and openness of employees just as much as a healthy culture of error. Clear, timely and appropriate personnel and project work, open communication, freedom, trust and critical faculties are needed to bring teams to a point where individuals are allowed to learn from mistakes in order to advance innovative products and ideas.
Research and Innovation with F&P
A consultant or interim manager with experience in innovation can create the appropriate concepts and additionally support and implement them at different points of the process. Industry experts will always strive to ensure that process changes have a lasting effect and that innovation can take place again and again. Feel free to contact us and ask our contact persons for a concept design. You are also welcome to learn more about successful projects of F&P Executive Solutions AG in our case studies.
Your contacts for Research & Innovation