Price management is the analysis, planning, setting, implementation and control of prices and conditions. The "right" pricing ensures corporate profitability and is therefore an essential part of the sales strategy. Pricing as a management task: – the positive effects of professional price management as a lever for increasing profitability are often underestimated.
Next to sales volume, price is the No. 1 profit lever and is out of all proportion to cost-cutting measures, whether variable or fixed costs. According to a recent global study, only 12% of the managers surveyed see price as the most important profit lever. And this against the background of constant price pressure due to increased transparency, internationalisation, mergers and more professionally working purchasing departments.
We are members of these associations: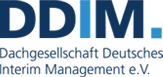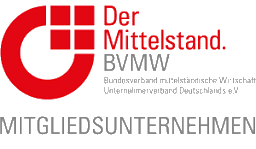 Find yourself and your sales department in this described situation and task, although you have a competitive product and a real USP? We can help you with your price management!
Price management with F&P
We at F&P Executive Solutions not only advise you on the right objectives for your business model and sales markets, but also on how to avoid strategic conflicts of objectives.
The consulting and interim implementation in the right pricing strategy is very closely related to marketing and the chosen sales strategy. As an external management consultancy, we offer the necessary objectivity here, as this has usually proved difficult in existing management teams.
A major success factor for the application of the optimal, economically sensible pricing strategy lies in our international experience with these strategies. Our firm has also carried out numerous successful projects. Please read more in our case studies and convince yourself of our competencies.
Pricing strategies
65% of all companies feel increasing pricing pressure, for more than 57% of companies in a price-competitive environment this should be a permanent TOP issue for senior management.
We at F&P Executive Solutions develop pricing strategies to professionally optimise and implement your price management. There are various ways to do this – we focus on the following here:
Define and implement your optimal pricing strategy
Exploit the possibilities of price differentiation
Apply the "value-based pricing method" correctly
Standardising and optimising your condition system
Seminars & workshops on pricing/price management
The pricing strategy is derived from the company goals: Is it to increase margin, turnover or sales?
Of course, it can also be about optimising liquidity or opening up additional markets. Perhaps the business model should be changed or supplemented – all these strategic goals have a direct influence on the pricing strategy.
Once the target has been set, there are opportunities to develop the right pricing strategy through price differentiation not only on the customer and market segment side, but also on the product level. In our experience over many years, this is not used effectively in many companies. The goal is to successfully sell a product in different versions at margin-optimised prices to different customer segments. An intended side effect can also be the possibility of "up-selling" from a simple standard product to a higher-quality one. Both products are based on the same basic variant and make better use of the customers' willingness to pay.
Value-added assessment
Another approach to the pricing of existing or new products, which has been very underestimated so far, is the evaluation of the added value of a product/service in the overall context of the company and the product on the market. This approach is called "value-based pricing" and is clearly better than the classic approach of manufacturing costs plus x. This is because this classic approach, which is used by many companies, is still underestimated. Because this classic approach, which still prevails in many companies, has a serious disadvantage – it does not take into account the customer's true willingness to buy. Every customer basically buys a benefit of a product and thus indirectly evaluates its added value.
As experts in price management, we offer different consulting approaches in pricing. Our in-house seminars "Price Management/Price Differentiation" and "Proper Price Negotiation" offer an introduction to the topic of price management and sensitisation. Please contact our expert Nico Pohlmann directly.
Approaches to price management
In the following section we go into more detail on the different approaches to price management and show you how our methodology and support lead to a measurable increase in revenue.
1. Defining and implementing an optimal pricing strategy
Pricing strategies are very industry-, company- and market-specific and are based on the prior analysis of the following questions:
Which pricing strategies do our most important competitors pursue?
What are our customers' pricing strategies in the different markets?
What are our unique selling points (USPs)?
How can the added value be presented to certain customer groups in terms of price?
Where are our manufacturing costs and where do we stand in the product life cycle?
These and other questions provide information about the initial situation. This is now linked to the weighted, strategic goals of your company. These goals can be:
Increase in turnover
Profit increase
Expansion of market share
Increase sales
Improve liquidity/cash flow
v.m.
2. Exploit the possibilities of price differentiation
Achieve higher profit margins with the right price differentiation! The goal is to sell the products or services offered by your company on the markets at different prices based on the same costs. There are basically different forms of price differentiation – and you are certainly already using some of them:
temporal
qualitative (performance-related)
spatially
customer-related
The so-called "bundling" of services is also counted among them. All these different strategies are preceded by a conclusive market and customer segmentation. It is crucial to recognise the true willingness to pay of individual customer groups.
How can we help you determine the appropriate strategy for price differentiation?
We identify the different customer groups on the basis of their willingness to pay prices and effectively delineate them from each other. The demarcation between the customer segments should be clear and, if possible, pose little or no risk to communication between the customer groups. The potentials of coherent price differentiation are worth dealing with this strategic topic in detail – the experience of many successfully implemented projects shows this.
An essential aspect of successful implementation lies in recognising the real price willingness of a customer group. There are very different methods for this:
Targeted conjoint analysis: complex implementation and customer survey with mass data necessary
Price-stat method: simple implementation for medium-sized businesses with good results.
The "Price-Stat-Method" is based on the consideration of unique selling propositions with an objective evaluation of the added value for the customer. This added value is analytically evaluated in a second step and assigned an additional price (see also Value-based Pricing Method).
3. "Applying the value-based pricing method correctly
This is the most effective method of pricing – but it is still not used effectively enough. The classic cost-based approach to pricing does not take into account the real customer benefit and thus added value from the customer's point of view. However, this can be significantly higher than the purely cost-based approach to pricing. This involves the pricing of existing additional benefits for a specific customer group that is also willing to pay for them.
For which products/services is the value-based approach suitable? It is an effective tool for products that stand out from the competition due to unique selling propositions or where the marketing company per se can demonstrate competitive advantages in the market environment that are rewarded by the customers. Thus, it is possible to implement this added value positively in terms of price for certain customers simply because of the existing technological leadership in a sector. In order to successfully implement the value-based approach in practice, two fundamental questions must be clarified:
How does a customer perceive the value of our product? The customer's understanding of the end customer is also very helpful here.
How can this added value be translated into a price?
The pragmatic approach to successfully implementing a value-based pricing approach lies in the decision between the goal of maximising profits and increasing market share. In our experience, pursuing both goals at the same time proves difficult to reconcile.
Where have you positioned your company in pricing? A distinction should be made according to the following corporate pricing goals:
Premium pricing (permanently high price)
Skimming strategy (decreasing price along the product life cycle)
Penetration strategy (low price with increasing market share)
The companies with a very good knowledge of their customers and markets benefit the most in these considerations.
The correct transfer of the added value into a price or a price premium on the basic product remains decisive. This is always quantified in direct comparison to the competitive product and added to the basic product of the next best competitive product. The results are worked out in a SWOT workshop with those responsible from sales, product management, technology and service.
4. Standardisation and optimisation of your conditions system
Often there are very different conditions and framework agreements that have "grown historically" to the detriment of profitability. Together with you, we analyse the optimisation possibilities in your condition system and the header conditions: WKZ, bonuses, discounts, rebates and show the effects on your margin and profitability in different scenarios.
We prepare the price and conditions negotiations with you and accompany you during the implementation. In this way, we improve your profitability step by step and ensure the long-term success of your company.
Seminars & Workshops on Pricing/Price Management
As an introduction to this complex topic of price management and its leverage effect on profits, we offer your teams in-house seminars on the main topics of "price management/price differentiation" and "price negotiation" for the optimal conduct of price discussions. Experience shows that the unused potential lies between 2-3% of cost-neutral EBIT increase and therefore pays for itself after only a few weeks. Close this know-how gap!
We work on the basis of practical examples, provide your sales department with checklists and show you how to react professionally to daily demands for discounts without losing the customer or the order. Recognise your customers' true willingness to pay by using the right questioning technique and unmask the purchasing departments when they "bluff" the quote "You are too expensive!" which is always popular.
Improve your results in customer contact, conversation and negotiation through seminars by F&P Executive Solutions. In our SWOT workshops we work out the right pricing and sales strategy with you by successfully combining your expertise with our moderation technique. In doing so, we develop price-forming factors with your team and give recommendations for action that also hold up in tough practice.
Ask for further information material or contact us. Our price management experts will be happy to talk to you in detail on the phone.
Contact
Get in touch with our price management experts today. They will be happy to support you and help you find the right strategy for your pricing and discuss initial approaches with you.
Your contacts for Price management