Human Resources
What is meant by human resources?
The term human resources refers to the skills, performance and competencies of a company's employees. A well-functioning human resources management is absolutely necessary for the survival of a company. Therefore, it is particularly important that the human capital is used as efficiently as possible in the company and that it is constantly highly motivated.
Tools and methods
Shouldn't human resources be primarily concerned with people and not with tools and methods? In order to be able to respond to the specific needs of an employee, the HR manager must know exactly which strengths the employee can use productively for the company and where support is needed. To be able to decide objectively, one uses recognised and proven tools. F&P works with a wide variety of methods, depending on the specific needs of the project and the company.
We would like to introduce two here:
Profilingvalues Profilingvalues is a globally recognised and applied psychometric method for assessing employee skills and knowledge. In contrast to other common methods that rely heavily on typification, profilingvalues works out the special features of the individual and his or her values. When recruiting new employees, developing employees or working out specific knowledge such as sales skills, profilingvalues provides a valuable basis for further activities. Particularly noteworthy is that once insights have been gained, group profiles can also be created in a wide variety of compositions. Likewise, one can specifically address sales skills or the leadership qualities of a manager. QuickScan The Quick Scan is a tool designed by F&P that contains a detailed questionnaire on each individual function of a company and quickly and easily identifies potential for improvement. It has proven itself in many projects and is constantly updated. This way we can also offer you a benchmark to other companies at the same time. Our F&P Quick Scan also contains an HR module with which we quickly and effectively find the areas worth improving in the course of a company scan. This saves us time, valuable resources and, of course, money. The F&P Quick Scan includes process questions, questions on company culture, training, strategy, feedback behaviour – in short, on all the important areas that a human resources department should know and positively influence.
Human Resources Management with F&P
No matter how large or complex your project, we can help you to make it a success. Our mandates include restructuring of departments or companies, downsizing or complete set-up of new offices, introduction of new organisational structures and management methods and efficiency improvement projects. The majority of projects do not fail because of planning or complexity – they fail because people have been neglected to be actively involved. People are still the decisive criterion in a change. That is why our HR consultants and interim HR managers pay special attention to ensuring that all activities are linked to adequate change management. How can we support you? Getting it right means managing a heavy workload alongside your day-to-day work. F&P Sozietät can provide you not only with individual HR experts but also with teams of experts along the entire value chain, they will advise you on the way to an agile HR department and company and actively participate in the development of the necessary documents or activities. Our partners all have many years of operational experience in different industries and functional areas, so we are also happy to provide you with HR experts to lead and implement the entire process.
We are members of these associations: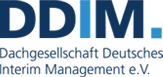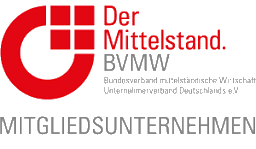 Our experts can support you with:
Analyses of the current jobs
Design and introduction of new organisational structures
Creation of job descriptions
Design and development of manuals / code of conduct
Analysis of employee competences with regard to internal company requirements
Reallocation of tasks according to required competence and skills
Management of project and personnel costs
Implementation of staff reduction and build-up
Accompanying change management
Conducting workshops to increase motivation and efficiency
We take the lead for these tasks and/or are organisationally active ourselves, depending on your needs. In our case studies you can find out which projects our partners have already successfully implemented in the field of human resources.
You are looking for an interim manager or consultant in the field of human resources with high expertise, who can quickly lead your challenging project or programme to success?
Agile HR
Leaders The agile way of working in a company has to be lived from the top down. In the best case, these hierarchies are largely eliminated. How have other companies mastered this step and what can you learn from best practice? What applies to your company, what does not? What training and change activities support a management team on the way to an agile work and company culture? What steps can be derived from this for individual departments? What composition do efficient teams need to have? We will be happy to support you with all these questions. New hires Check the job description of the new position. Are only technical skills listed here or are skills also asked for that make agile working possible, such as the ability to work in a team, work in different projects or personal responsibility. We know which questions and tools will help you find the right candidate. Performance Reviews A review of the traditional documentation and supplementing it with an assessment of skills that are important in the agile environment should be done as soon as possible. These could be e.g. team-oriented culture, continuous improvement activities or customer focus. Employee development All job descriptions need to match or be supplemented to meet the new requirements. Do employees have the skills and knowledge they now need? Can gaps be filled through training or coaching? Or is there another place in the company where the employee's skills can be better utilised? Companies even go so far as to require all employees to reapply for their position. This results in an astonishing number of staffing changes from which both the employees and the company benefit.
Your contacts for Human Resources