Von Elmar R. Gorich / Dipl.-Bw. / MBA Sales is an important part of entrepreneurial success and in any case a guarantor for company growth. It is often observed that sales usually has an image problem. Especially in manufacturing companies. But that's not all – industries change. Business models that have worked well for many years and decades suddenly no longer bring the desired success. Contribution margins can no longer be realised at the expected level. Suddenly, sales are under even greater scrutiny. The pressure on the individual salesperson increases. The marketing department develops new strategies, the sales department works on changing buying behaviour and new demands of the customers – the turnover sinks, despite all efforts. Technical developments are advancing inexorably and ever faster. Management recognises the need to act – but where to start? Bring in expensive consultants? Follow the recommendation to "think new" and take risks?
Today is the slowest day of your life!
We are experiencing extreme acceleration in all areas of life, and sales is no exception. Many sales people realise that the flood of information that has to be processed every day can no longer be handled in a meaningful and professional way. It takes discipline and extremely good self-organisation to separate the urgent from the important – the courage to leave gaps is often the only consequence to avoid drowning in the flood of information. The new tools that digitalisation offers us salespeople help here. In addition to a consistently used CRM system, artificial intelligence, big data, e-commerce and social media selling offer new subject areas that provide decisive advantages in professional sales work – if used in a customer-oriented manner. It is not the administrative time spent that determines sales success, but the personal customer relationship. This is not a new insight – but how much time is still wasted in sales organisations with administrative activities instead of convincing the customer on site in a personal conversation? We can see from the impressive growth rates in e-commerce of more than 20% p.a. (Statista.com) how much time is still wasted on administrative tasks. (Statista.com), how sales are changing. Customers (B2C) inform themselves on the internet before making a purchase decision, read reviews and conveniently choose products by click – what they don't like is returned free of charge – this is how the shopping behaviour of modern consumers is changing, much to the chagrin of the stationary trade. Retailers are thus forced to operate their business models in an increasingly hybrid way if they do not want to accept a loss of sales or even avoid situations that threaten their existence. Customers expect a comprehensive offer, regardless of the sector. Recommendations and configurators, easy to use, give even potential consumers who are untrained in using computers the possibility to intuitively find, configure and order their desired product.
Consumers inform themselves in forums about the quality of products, in comparison portals about the price worthiness of offers.
Offers are rated and information is exchanged via Twitter & Instagram.
B2B and B2C are merging!
What private customers experience with GOOGLE and AMAZON is transferred as an expectation to the B2B business !
Source: Meffert & Meffert, ONE OR ZERO, p 24 – 27
Digitalisation is revolutionising customer contact! (e.g. Thermondo / 864% growth p.a.)
What a beautifully simple and modern world!
Thinking the future and developing new business models.
These new possibilities for the consumer result in the need for the provider to put the previously successful business model to the test and think anew. The service and simple processes in the B2C business are also expected by the B2B segment – the trend, as Meffert & Meffert explain in their book (One or Zero), is towards a fusion of B2C and B2B. Salespeople who still want to sell products to their customers as "talking brochures" are "out"! Today's customers appreciate "types" – salespeople with new ideas, who are "on the ball" with modern trends, inspiring discussion partners who can think ahead, think laterally and present benefits from the decision-maker's point of view – the classic sales process is turning into consulting. In modern terms, the salesperson mutates into an advisor. In order to establish eye level with the decision-maker, a high level of competence, empathy for the situation and, above all, entrepreneurial thinking and argumentation are required.
Industry knowledge and psychological empathy as a core competence!
This requires a completely new skill set in sales – education, training and permanent further education on one's own initiative shape the TOP salesperson of the future. What worked yesterday no longer works today and will no longer convince Generation "Y" tomorrow. Everyone who works in sales today must ask themselves one question: "Can I still do business in two years as I have done so far? So what to do?
Classic sales training is no use!
Many companies still throw a lot of money out the window for sales training, according to old patterns. The effect? – Mostly "ZERO"! In reality, a relapse into the old behavioural patterns can be observed shortly after an "intensive training". How can this effect be avoided? The psychological axiom applies: "People only change their behaviour when the pressure is at its maximum!" Popularly spoken and adapted from the American: "Diamonds are produced by pressure!" – Real, pure diamonds are produced by pressure! Transferred to the distribution of the future – only the best will master and shape the future, who recognise today the "pressure" to adapt to future trends and challenges and make themselves fit for the future – it is a personal task and challenge to operate an individual change management – nothing remains as it was before!
Ensure competitiveness through digital competence!
To change old habits and replace personal beliefs with new thinking, professional and individual support is needed, over a longer period of time – ideally, in active day-to-day business. Coaching and mentoring are efficient and modern methods for realigning the expensive sales team, in any industry. It is demonstrable that the awareness of the requirements and the behaviour is sustainably changed when working closely with a coach in a professional manner – the results are quickly visible and also measurable. When selecting coaches, the focus should be on whether the coach has been in the role of his or her coachee in his or her professional development and has a psychologically sound education (methodological competence). Additional proven experience as a specialist and manager is always ideal. Personalities who actively act as mentors in companies and support "high potentials" and accompany them on their career path secure the "human capital" for the future development of their company in the long term. The focus of the reorientation must be on the salesperson as a human being – as a person who has a significant influence on the company's success and represents the company with a convincing external image. Sales is increasingly seen as a strategic facet and this also changes the image in the company – "talking brochures" become highly competent "advisors" with entrepreneurially relevant ideas, concepts and solutions – not classic consultants, but "resulters" who can be measured by the result. Making people in sales fit for the exciting task of the future is a matter for the boss. HR managers are well advised to quickly identify the "high potentials" and prepare them intensively for the future through targeted programmes. An investment that pays off! The author of this article has developed a tried and tested "qualification pyramid", which is available in modular form as the basis for an individually adapted intensive qualification programme for every company and every decision-maker on request.
Securing competitiveness through digital competence!
"What is required is a reorientation of business models, from a product-dominant to a service-dominant logic, on the basis of an omnipresent digital infrastructure, or new, technical developments." (Prof. Mag. Dr. Andreas Auinger, Faculty of Management, Steyr / Lecture: Digitalisation as an opportunity for exports) So Auinger asks why users like the digital champions and gives a simple but apt answer: "They build services that integrate into everyday life!" Targeted "triggers" are set in people's minds. The focus on "services" with emotional actions instead of classic product knowledge will make the decisive difference in the future. The year 2020 is approaching – as entrepreneurs and also as management advisors, we can estimate which technical developments are just around the corner. There are a lot of topics in every company that need to be thought through and quickly implemented as a project so that the company is well equipped and optimally positioned for the future. Before you start investing time and money, you need to determine where you stand – Meffert & Meffert (Eins oder Null, p 16) recommend three basic questions for management as a preamble to digital thinking:
Why does a company have to change due to the digital challenge – how urgent is the topic of "digital" for one's own business?
What exactly needs to change – from the entire business model to the central elements of value creation?
How does the company organise the digital transformation and change structures, processes, IT and the management tools?
Once these questions have been answered for the company, the future process must be initiated:
Create a company-wide awareness of change!
Change = a non-delegable task for top management!
Developing a digital vision: highly autonomous, meaningful, action-guiding and motivating!
Establish thinking and communication in business models!
Thinking into promising innovations!
Source: Digital Business Leadership, Springer Gabler, p 279ff As a leader, the management is now in a position to involve the fields of action, for example sales, at the operational level and to examine them more closely: Where does my company stand today compared to the competition? What are the future issues, trends and challenges of my industry? Is my sales department optimally equipped for these challenges? Do we as a company have a digital master plan? Many questions that need to be answered – professional moderation in this process helps to methodically and quickly develop new ideas and concepts and to work out operational measures for gradual implementation. In the next blog, you will find a quick scan, a rapid test, to determine where you stand in terms of sales – so that you can immediately start setting the course for the future of your company. If you are interested, I invite you to a dialogue – feel free to contact me at any time at gorich@fup-ag.com I look forward to your feedback and your opinion. Until then, I wish you an eventful time – stay curious!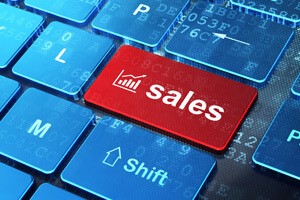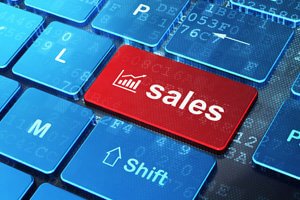 ©Depositphotos/maxkabakov (Photo ID: 29592225)