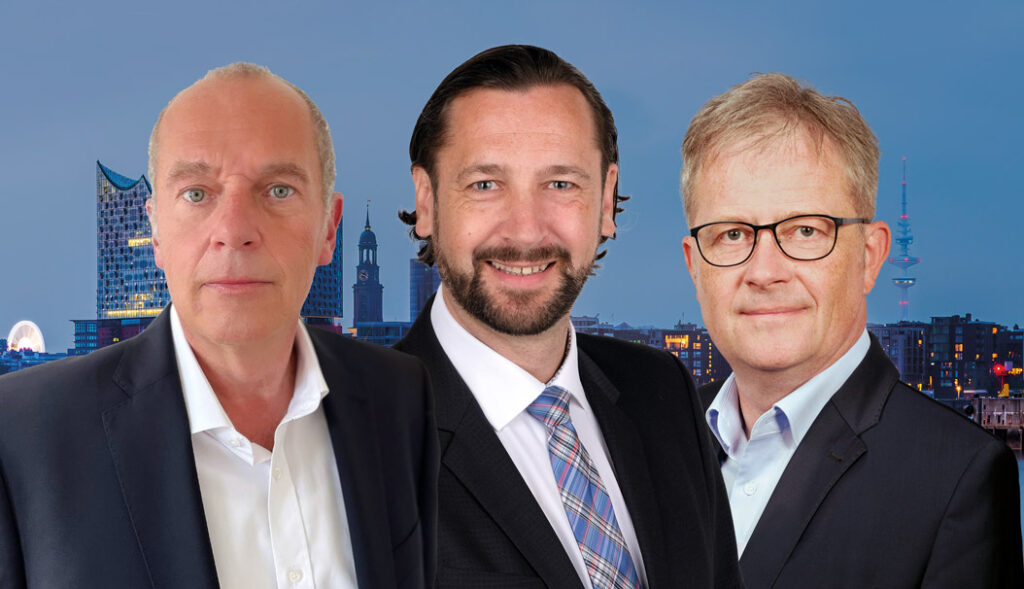 F&P Executive Solutions AG has been joined by three new Associate Partners. We welcome Dipl.-Kfm. Ulrich Siggemann, Bankfachwirt Björn Gresens and Dipl.-Kfm. Dirk Kayser as new members of the F&P Executive Solutions AG team.
Dipl.-Kfm. Ulrich Siggemann strengthens our team as an experienced C-Level SCM line and project manager in the area of restructuring, performance improvement and change management. As an expert, Mr. Siggemann has been supporting many well-known brands in the field of warehouse and retail logistics with Europe-wide logistics solutions and delivery concepts for many years.  In addition, Mr. Siggemann has been very successful as managing director and director for leading logistics service providers and trading houses in the field of logistics.
Bankfachwirt Björn Gresens is an expert with special management and leadership experience in the field of Corporate Finance & Treasury. In the future, he will support our clients in the strategic alignment, structuring and implementation of financing projects, liquidity management, cash management and risk management. As a corporate treasurer, Mr. Gresens has extensive experience in the execution of M&A transactions, due diligence and post-merger processes, rating processes, restructuring and optimization of treasury processes and is looking forward to applying his knowledge in further client mandates.
Dipl.-Kfm. Dirk Kayser is an expert in the field of consulting and project management for the management of special situations in medium-sized companies. He has extensive know-how in the area of financial restructuring of companies. Dirk Kayser has decades of experience in supporting medium-sized companies in reorganization, restructuring, integration, finance, financing, structural and process organization. In various projects he supported medium-sized companies from industries such as construction, transport & logistics, plant engineering and shipbuilding.