Sales Strategy
In times of increasingly rapid change processes in global markets, acutely accelerated by the drastic events in the wake of the Corona pandemic, companies should increasingly ask themselves these questions. The strategies of customer added value and product life cycle also have an important influence on new business and aftersales and thus on the long-term success of your company. The starting point of any sales strategy is the objective in one or several market segments. Should the focus be on increasing market share or, for example, on increasing profitability?
Your sales strategy – derived from the corporate strategy – should comprehensively answer the following questions:
In which market segments can we grow profitably in the coming years?
In which markets, nationally and internationally, with which customers: today and tomorrow?
With which products or services do we meet the changing expectations and needs of our customers or a new customer group?
With which measures do we tap the identified potentials?
We are members of these associations: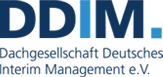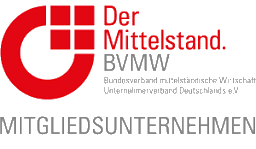 Clarity about the objectives for a sales strategy
The decisive factor for a sales strategy is clarity about the objectives, because this leads to different strategies. This clarity then applies accordingly to the sub-areas of market cultivation in corresponding target segments, channel management, positioning, the portfolio and, last but not least, the pricing model.
However, good sales strategies from the own management often fail due to too timid or missing implementation. Often a good strategic concept from upper management is weakened by a lack of activity in implementation and by the particular interests of individual managers. This leads to a lack of focus and a loss of productivity in sales organisations. It is therefore important that all strategic sales activities are focused and implemented in a timely manner so that corporate goals are achieved.
We at F&P Executive Solutions support you in reviewing and realigning your sales strategy and ensure its implementation – this is our expertise and our daily craft in our sales mandates.
Sales strategy and market situation
We know that an incorrect strategy or one that is not adapted to the current market situation leads to a creeping loss of margins and, in the long term, to significant business losses.
It is imperative that you counteract this. Use your strengths, observe your competition and work on a concept for your existing customers with their wishes of tomorrow and for potential new customers. In this way, you can also create added value in the acquisition of new customers as a company and with your products, which will bind them to them in the long term!
Developing a sales strategy or reviewing it according to the current market conditions is our tool of the trade. It is not "rocket science", but the right answers to the key question:
What (product, service) are we selling?
To whom (target group) are we selling?
Which arguments (creation of added value) are used?
Under what conditions (price and discount systems) do we sell?
How (sales channel, distribution) do we bring the product to the customer?
We develop market entry strategies, portfolio strategies, new business models and discuss various brand positioning and pricing options with you. This also includes the international analysis of sales markets.
Advantages of a well thought-out sales strategy:
Assertiveness against the competition in the market
Marketing measures can be better implemented
Better personnel planning and cost reduction in the long term
High customer satisfaction
Sales strategies by the experts of F&P
Our strategy projects are always designed for full implementation – we not only advise, but in the majority of cases we also implement developed solutions in the companies we advise. As project manager or interim manager on a temporary basis. Developing strategies that secure long-term business success and generate profitable growth are our strengths.
Our experts have many years of operational experience in all functional areas along the entire value chain and, with their know-how, are the right partners for your sales strategy. For more information about F&P and successful projects of our industry experts, please see the case studies on our website. We look forward to hearing from you.
Your contacts for Distribution strategy