Niklas Stumpp
Born in Lower Saxony in 1997, Niklas Stumpp has been studying International Business at the TH Nuremberg since 2017, specialising in international management and global markets.
As part of his studies, Niklas Stumpp completed an internship abroad in Barcelona in 2019 at an IT management consultancy. There, he supported the management in setting up new sales channels and in business development.
This was followed in 2020 by a six-month internship in corporate controlling at a medium-sized hidden champion in Lower Saxony and a semester abroad at Linnaeus University in Sweden. Mr Stumpp is currently studying in Nuremberg again and works as a student trainee in central controlling at DATEV eG.
In his free time, he enthusiastically devotes himself to sports & golf, hobby cooking and songwriting.
Since October 2020, Niklas Stumpp has been a Young Professional at F&P AG, where his professional focus lies in the area of Market Research.
Niklas Stumpp
040-340770-0
stumpp@fup-ag.com

Your F&P Young Professional for Market Research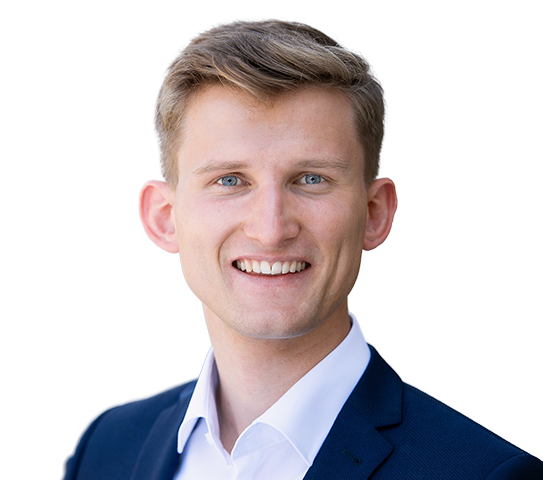 Your F&P Young Professional for Market Research