Increasing efficiency in sales
The focus of our entire range of services is always the customer and the sales strategy aimed at increasing customer benefit. The implementation of this is the responsibility of your sales organisation, which must be set up with the highest efficiency. What questions should you ask yourself against this background?
Is your sales department achieving the set targets in terms of turnover and margin development?
What exactly is the success rate in converting offers into orders?
How is the development of your existing customers and the acquisition of new customers at home and abroad?
Is your sales organisation, whether with external partners or your own employees or branches, set up in the best possible way?
Is there a transparent and decision-relevant reporting system to develop and control business development and the identified potentials?
Do you as an entrepreneur deal with such questions? Let us examine which measures from the five levers for increasing efficiency can sustainably increase your sales results.
We are members of these associations: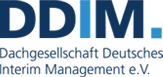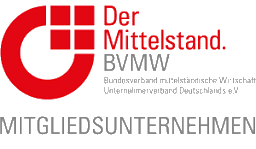 Optimisation of sales areas
Your sales department is the engine or, to put it another way, the heart of your company – if it is not running "smoothly" or if the cycle is weakening, if your sales department is not using its potential, the result will be a gradual loss of market share, loss of margins and a weakening of your competitive position.
Experience shows that there is always potential for optimisation in at least one of the 5 sales areas listed below:
Sales strategy
Management of customers and conditions
Sales organisation and interfaces to other areas
Sales processes and staff skills – coaching your staff
Sales controlling
Increase the effectiveness of your company through targeted measures within this five-point portfolio by excellent sales experts from F&P Executive Solutions.
Competent support in increasing efficiency in sales by F&P
Together we also discuss the degree of digitalisation in your sales processes and examine the processes for media discontinuities that represent unnecessary cost drivers. We also address recommendations for streamlining the processes for lean management in sales, as well as the continuous use of your ERP and CRM systems during the process analysis. Experience shows that there is still a lot of unused optimisation potential here. We measurably increase your sales success with effective measures, because sales efficiency is in our DNA!
This is how we support you!
We cover the B2B and B2C market across all industries and have developed a method that provides us with results very quickly in terms of optimisation potential.
We first record your position in the relevant market environment, understand and analyse your business model and take care of your sales processes from enquiry to closing.
Of course, we attach great importance to the optimal utilisation of your price potential – this is still the greatest lever on your return on sales – and usually without any effort. Take advantage of our know-how in international pricing and the correct use of price management.
5 levers to increase the efficiency of your sales
In the following we discuss the five levers for increasing efficiency in sales described above in more detail and show you where hidden potentials can be found that will have a big effect on your sales results and also make your company more competitive.
1. The right sales strategy – adapted to the current market situation
Market segmentation – which markets are covered profitably with which products?
Positioning in relation to the competition in different markets – do you really let certain customer segments pay for your added value?
Through which sales channels are you successful, through which less so? (e-commerce, direct sales, wholesale, distributors, sales agencies, branches, etc.)
The first step in developing or reviewing a sales strategy is to set the rough goal. Is it a growth strategy, increasing the return on sales or optimising the resources used – what do I want to achieve as an entrepreneur?
Next is the question of in-house IT infrastructure and data availability to evaluate and monitor the goals. What data do we have about the market and buying behaviour in our systems and how can we access this information in a structured way? Which key figures do we already have in place and which should we add? In every company there is information available from the existing systems, more or less easy to select and interpret.
An often neglected aspect is the systematic highlighting of the unique selling propositions of your product/application/service and the company for customers. Why do they buy from you and what added value do you offer your different customer segments?
Analysis and evaluation of the sales strategy can be done through a SWOT analysis with a benchmark to the most important competitors.
With "best practice" examples from comparable industries, we optimise your sales strategy and adapt it to your industry environment and objectives.
2. Management of customers and conditions
Another lever to increase the efficiency of your sales organisation lies in the management of customers and prices. According to a recent study, more than 80% of all companies surveyed are not exploiting their price potential, 65% are facing increasing price pressure, 57% are involved in a "price war" and only 12% recognise price as the biggest lever for increasing margins.
These figures illustrate the great potential in the right and strategically thought-out customer and price management for companies.
Too often, price is still treated too stepmotherly by company leaders. In many cases, pricing is still based on manufacturing costs plus x, and this is compared with a look at the most important competition and thus markets are served.
This means that a decisive criterion in pricing is not used – the value-based pricing approach, which aims at the added value for the decision-maker.
The means of price differentiation is also generally used across the various customer segments and sales regions, but not always on the product side. This needs to be remedied in order to increase the possible margin when pricing the real added value in the form of an appropriately modified variant or package size of a standard product.
In some sales organisations, the support mix of customer segments is also insufficiently structured. Another elementary point in the margin increase lies in the differentiated processes of transactions with customers via the various sales channels. This also includes the structure of the sales organisation – from the treatment of C-customers to the optimal representation in certain foreign markets by dealers or resellers. In which target regions can we as a company expect which sales opportunities and target turnover at an adequate price with our product portfolio is another essential question that needs to be answered.
On which market parameters is your structure for managing conditions actually based? Is this information still valid or should it be adjusted?
Last but not least, the preparation of the relevant sales staff for the annual talks on supply and framework agreements – often caused by the pressure of day-to-day operations – is suboptimal and thus wastes potential. Too much attention is paid to trivialities, but not to the decisive structured preparation for negotiation results. Here we also notice time and again that the purchasing departments have become much better trained in recent years. This means that their influence on the supply or framework agreement is usually greater than on the sales side – and the procurement side more often gets its way with its demands. However, this does not have to be the case – here, too, we naturally offer remedies and point out areas for action.
3. The clear orientation of the sales organisation
The third lever for increasing efficiency in sales is the actual, well-structured alignment of the sales organisation. This includes the role profiles in sales, the transparent distribution of responsibilities in the sales organisation – especially within the teams between office and field sales as well as product management and service.
How does communication take place across departmental boundaries and what understanding does sales have for the necessities of product development and vice versa? Time and again we find that communication with the technical departments about sales issues to satisfy customer or market needs is characterised by difficulties in understanding. This has the effect of sand in the gears of smooth market development and often leads to very well thought-out features that are not honoured by the customer, resulting in a decline in margins and, unfortunately, frustration throughout the organisation.
We create a better understanding here and show you approaches to reduce friction losses through new methods – this against the background of modern project management.
Together with you, we implement defined sales projects for the expansion of your existing customers as well as the active acquisition of new customers.
Are you achieving your growth and return targets with your national and international partners?
Are the targets set based on a current market assessment?
Do your partners know the targets or are they even in a position to fulfil these targets in the medium and long term?
What demands do they make on their organisation – when was the last time this was discussed at eye level?
Is your sales partner organisation embedded in a comprehensible reporting system with relevant content on the business situation and do you as a company also report back to your sales partners in a timely manner?
In many organisations, the answer to these questions is still incomplete, despite the considerable facilitation provided by digitalisation. Hurdles in the day-to-day business of companies are emerging that are noticeably slowing down business development.
Another focus in the processing of customer enquiries at some companies is the priority-controlled processing of enquiries and projects – regardless of whether they are variants of an existing standard, customer-specific modifications or batch size 1 projects. The correct control and management of customer enquiries and projects across the various departmental boundaries creates clarity in the processing and allows work to be prioritised on the basis of sales developments and market coverage. A so-called sales pipeline is usually used as an instrument for this. This constant re-evaluation of customer projects is a permanent process that always works simultaneously in teams across the interfaces of the various departments involved.
We at F&P Executive Solutions are happy to support you in setting up the right project management of an efficient process organisation with the appropriate tools.
Another aspect to be mentioned is the selection, motivation and management of your sales partners.
4. Sales processes and employee skills – coaching your employees
In this fourth lever of increasing the efficiency of your sales, we see the following fields of action:
5. Sales controlling – working with key figures and systems
This is the lever for efficiently increasing the profits of your sales organisation – the right sales controlling via key performance indicators (KPIs), the monitoring of sales targets using a sales pipeline and the modern variable remuneration models in sales.
The definition of KPIs should always be linked to the possibilities offered by the existing IT. Only data that can be retrieved directly from the system should be used for this purpose. This is directly dependent on the consistency of your IT systems.
Once the sales targets have been defined and the key figures are easy to evaluate, they are linked to the remuneration model with the sales staff. Today, it is no longer purely the development of turnover figures that is used for the variable part of the remuneration, but rather contribution margins, the discount structure for major customers, the accuracy of forecasts in the sales forecast as well as the achievement of so-called "soft" qualitative goals. These flow into the target agreements of the leading sales staff in a mix and should also always include cross-departmental corporate objectives. These can be the successful substitution with a successor product, the number of new customers in a certain segment and cross-project targets that apply equally to other departments.
The sales professionals of F&P Executive Solutions look forward to a no-obligation initial discussion on one of these five levers of revenue and efficiency increase in sales.
Your contacts for Increasing efficiency in sales